Squeeze Your Traffic With the Conversion Optimizer
Posted on 24-05-2018 by Hendrik Tjerkstra
When you are working with Traffic Company you can send traffic in two ways: through a Direct Link from our Offer Wall (fixed payouts) or through our Smart Link (variable payouts). Wouter Groenewoud has written a great post about Static links v.s. Smart links that you should definitely check out. Let me go over the differences real quick anyway:
Smart Link
When you run our Smart Link, your traffic will be redirected to the best available offer in our system that will give you the highest eCPM (effective cost per mille). We currently have over 50.000 offers live, so there should always be a good performing offer available for your traffic.
Static (Direct) Link
If you like to have full control over your promotions you can use a direct link to one of our offers. Our Offer Wall contains a wide selection of high performing (hot) offers, exclusive offers and our own in-house built offers (with over 10 different high performing geo's).
Both options are a great way to convert your traffic, so pick the one that works best for you. We see a lot of experienced promoters choose to promote direct links because it allows them more control, but it does come with a few drawbacks:
Unsupported traffic
Let's say you're pushing one of our South African offers for Vodacom. So you buy Vodacom traffic from an ad network and run it through your promotion URL, you check your reports and see conversion coming in. Everything seems great right?
But did you know that around 5% (and sometimes even 10%) of direct link traffic has incorrect targeting? So even if you're buying Vodacom traffic, it will contain visitors from MTN or CellC. Some visitors might not even be from South Africa. You paid for traffic that will come to a dead end and will never convert.
Disabled and paused offers
An advertiser can decide to pause an offer at any moment. Of course we will automatically send you a notification that this offer has been disabled and you should adjust your promotions. But who knows, it could happen at 3AM while you're knocked out after a few to many beers at an affiliate meetup. You won't be able to adjust your promotions until you roll out of bed at 11AM, that's 8 hours worth of traffic down the drain.
Capped offers
Sometimes offers get daily or hourly caps applied. When you're pushing these offers, and the cap has been filled the offer is temporarily disabled and you traffic will run dead.
In these cases you're basically throwing money away.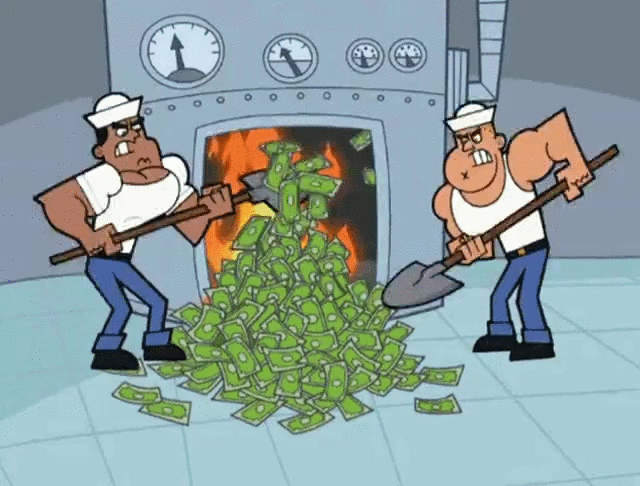 Love burning money? Don't read the next part!
The Conversion Optimizer
To bridge the gap between our Smart Link and the Offer Wall we have created the Conversion Optimizer. When our system detects that a visitor will not be able to convert on the selected offer, for example because he's from an unsupported country or the offer has reached a cap, it will automatically redirect him to your Smart Link.
As a result, conversions made through the Conversion Optimizer may vary (You might actually get even higher payouts than advertised on the Offer Wall!). This is also why we recommend promoters who use Postback to always use the "reward" parameter to accurately determine the payout for each conversion.
With the Conversion Optimizer no traffic will be wasted; 100% of your traffic will be sent to an offer that's available and is running. Even better, it will be sent to the best performing offer with the highest eCPM based on various parameters gathered from the visitor.

Enable the Conversion Optimizer by going to your Offer Wall and flip the switch at the top of the page.
Recap
The Conversion Optimizer is a great addition to the Offer Wall. Switch it on to send all unsupported traffic, or traffic to a disabled/capped offer to your Smart Link. We have over 50.000 offers available, with some great ones that are not available on the Offer Wall. So there is always an offer available for every visitor, no matter the targeting.
Use the Conversion Optimizer if:
You want to convert traffic with wrong targeting
You want to convert traffic to disabled and capped offers
You want to receive occasional higher payouts
You want more revenue from the same traffic!
Skip the Conversion Optimizer if:
Fixed payouts are very important to you. Payouts through the Conversion Optimizer may vary.
Your traffic should never ever be redirected to another offer.
Flip that switch and enjoy the benefits of the Conversion Optimizer. We think this is the perfect tool for squeezing some extra cash from your traffic.
Bonus: Traffic Company offer wall feed
Did you know you can now download all our offers as a JSON, XML or CSV feed? Just open your Offer Wall, click the "Offer Feed" button and check it out!